Scrap My Car Witham
Call 01277 887 223 today or fill out the form below
Scrap My Car For Cash Witham
So the time has come to get rid of your car and you need find a local scrap car dealer in Witham who can help you through the process and hopefully give you a price that was what you wanted. You need to find someone who can collect same day and be rapid.
Well you have stumbled across the right company then that can fit your needs. We have collected many scrap cars across the country in the many years we have been open. Our big team of drivers allows us to collect anywhere in the country and fast!
"But my car does not work" This does not matter as long as you have the V5 and Keys for your car then we will take it in any condition.
We are open 7 days week, with hours being slightly different on Sundays.
Cash In Your Scrap Car In A Few Steps
Did You Know?
We are best buyers of all scrap vehicles in any condition – We also collect no matter what the make or model – Below is a list of common faults/conditions we collect on a daily basis:
Damaged Cars
End Of Life Cars
Non Runner Cars
Mot Failed Cars
Water Damaged Cars
Junk Cars
About Witham & Interesting Facts
Witham is a town near the A12 road in Essex, England. It has a population of 25,353 people.
The manor of Witham was given to the Knights Templar in 1148. To the north of the current town is Cressing Temple which was the earliest foundation of Templar lands in Britain, built over 700 years ago. The town as it is now started life on 'Chipping Hill', which is the location of St Nicolas's Church.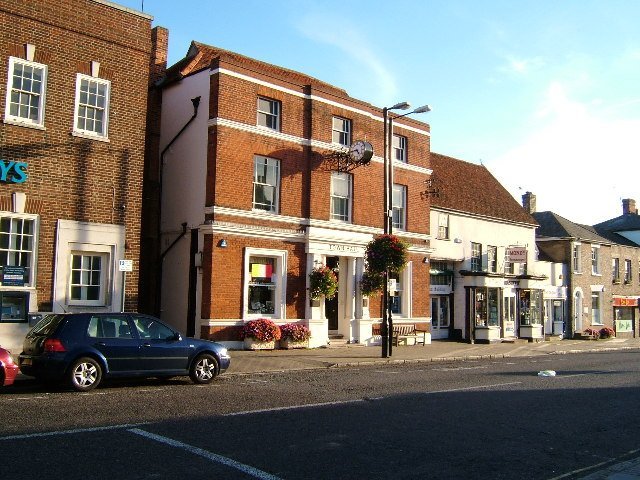 Why Use Us Clayton Carz?
I know what your thinking "why should I choose yous" There is plenty of competition throughout the market on the internet. So there is lots of choice when scrapping a car for cash. Clayton Carz is not like the competition. We are honest, straightforward and hassle free. Offering Top dollar for any vehicles. All cars are collected free of charge. We are out 7 days a week in our car transporters. What not to like?
How Much Will I Get For My Vehicle?
The answer is it varies from car to car.
There are three main factors when to comes to pricing the value of a car.
Weight of the car – This can have a massive effect on price as some cars weigh more in scrap metal per ton than other cars. For example a Nissan Micra weight is just under a ton at 980kg so it would be worth less than a BMW X5 that weighs just over 2 ton at 2100 kg.
Car complete – Most scrap yards like cars complete. The main parts yard are looking for when they mean complete are catalytic converter, battery & general running gear e.g. engine, suspension.
Scrap market – Depending on how the scrap metal value is throughout the year prices may drop and rise in turn affecting scrap car value and how much they are worth.
What Vehicles Do You Collect?
We do not just collect scrap cars. We buy all everything on four wheels and two:
Cars
Vans
Lorry's
Motorbike
Classic Cars
What Happens If I've Lost My Keys?
Your in luck as we will still collect your vehicle from you. But the price will drop in some cases as the car maybe harder to remove. Worse case scenario the handbrake could be stuck on and we would have to bring a lorry with a Hiab.
Reviews From Happy Customers
Grace – "The team at Clayton Carz collected my vehicle and payed me the amount i was offered over the phone no hassle involved, what a great service"
Fiat Collected in CM8 ,Witham.
Ray – "Called the team up through google and spoke to a lovely chap on the phone, we sorted out a price which i was happy with and then we proceeded to sort out collection arrangements. Next morning the driver turned up and loaded my car on to a lorry and gave me cash payment.
BMW Collected in CM8, Witham