Scrap My Car Grays
Need to scrap a car? Call us today or fill out the form
Scrap My Car Grays
If your looking for a scrap car dealer that is local to you and live in the Grays area. We can help you. Here at Clayton Carz we specialize in the collection, removal, disposal of all scrap cars. Our collection process is operated professionally and legally to ensure residents are happy with our scrap car collection service. We pay outstanding prices and do not mess around a price like other dealers may.
We have a efficient, straightforward system to removing a car. This makes your life easy. Don't worry about paperwork as our driver sent to your location will help and guide you through what to do with paperwork, We have every basis covered.
Keeping the environment safe is a top priority for us. When we strip cars we ensure that all cars are depolluted properly before being crushed. This stops contamination to nearby rivers and prevents damage to habitats.
Cash In Your Scrap Car In A Few Steps
Did You Know?
We accept may different types of vehicles on a daily basis. The most common conditions of car we see are:
Damaged
End Of Life
Abandoned
Unroadworthy
Salvage
Non Runner
Junk
Mot Failed
About Grays
Grays in Essex is a market town in the East of England. Grays has been a town for over 1400 years and it is situated to the North of London. It was made an Urban District Council in 1894 and was then became part of Thurrock Borough Council when this was formed on 1 April 1974. The council then become a Town Council in 1985 and became one of the first towns to be granted city status since 1965, as part of Queen Elizabeth II's Golden Jubilee celebrations.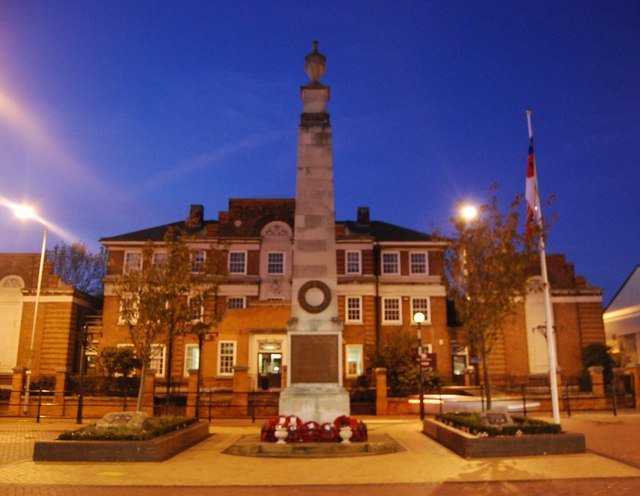 Why Should I Scrap My Car Grays?
Well there are many great reasons to say goodbye to your old car. The common case is that the car is getting old and wore out and is slowly becoming less efficient and more expensive to fix. The great part is that we remove your worries away and you get paid too!. Another reasons is that the car is taking up space in the garage or on driveway this is a great solution to that problem.
How is Car Scrap Value Calculated?
There are a number of factors that affect the scrap value of your scrap car. Vehicle scrap value is generally determined by the weight of the vehicle, but other factors such as model, age, and overall condition can also affect it. In some cases, salvage parts may be desirable for your vehicle. As a result, your vehicle becomes more valuable
What Vehicles Do You Collect?
We do not just collect scrap cars. We buy all everything on four wheels and two:
Cars
Vans
Lorry's
Motorbike
Classic Cars
What Documents Do I Need At Collection?
You will be happy to know there is not many documents that are required when disposing of a scrap car. By far the most important document of all is the V5c logbook which is needed if for some reason you have misplaced the logbook please tell us over the phone. As the price may drop. If have a copy of service history and the latest MOT certificate then that would be greatly apricated. This makes our life easier if we decide to resell the car to new owner.
What Is Difference Between Salvage Value And Scrap Value?
Salvage value is the amount of money that a resale-industry professional will give you for taking your old car to them. Scrap value is what a scrapyard will pay you for your old vehicle. The salvage and scrap values are not the same for all vehicles; some are worth more as junk, so it's important to research in advance before deciding on what to do with an unwanted vehicle.