Scrap My Car Wandsworth
Call 01277 887 223 today or fill out the form below
Scrap My Car Wandsworth Near Me
If you're looking to get your scrap car collected in Wandsworth, then our scrap my car service should be your first choice. We provide the best instant scrappage quotes and offer a quick, free collection service. To get started, enter your registration and contact details into our quote system and we will give the most competitive price depending on make & model you have.
"Scrap my car in Wandsworth today with no hassle"
Why Choose Our Scrap Car Wandsworth Service?
We cover all of Wandsworth and can collect within 48 hours of you getting in touch for car scrappage. All drivers collecting scrap cars follow all up to date car scrapping laws this ensures the process is environmentally friendly.
We can help you scrap your car the easy way. Our team having many years of experience dealing unwanted end of life vehicles that need removing. You can be sure that you're in capable hands of getting a great scrap experience.
Clayton Carz offers the best prices to date. When you contact us with your car details our team will use this data and provide you the best offer to scrap your car for cash. If you offered a higher price elsewhere ensure to still contact and see if we can match or beat the price you have been offered.
How Do I Scrap My Car For Cash In Wandsworth?
Here at Clayton Carz, scrap my car Wandsworth we provide the number one top rated scrap car service. Our team work throughout the week and weekend collecting scrap cars from streets across Wandsworth.
The first step to getting a scrap car price is to fill out our quote form with all the details necessary like vehicle registration, your phone number, your email, your postcode, your name. This details are necessary to be able sell your scrap car.
We will contact your shortly after filling out our online form. Our team will ask some general questions about the condition of the vehicle and then we can provide you with an instant price.
If your happy with the offer, then we can arrange collection of your scrap car in Wandsworth. Our driver will collect within 48 hours and provide cash on collection.
On collection, you will need the V5C part of the logbook and the keys to the vehicle to allow access. We will fill in the logbook and provide you further details to ensure your scrap car is disposed of correctly and you're no longer the owner of the vehicle.
The Locations We Cover For Scrap Car Services in Wandsworth
If your looking to scrap your car in Wandsworth for the best price possible then clayton carz is no brainer. We collect any car in any condition from all parts of Wandsworth, London.
– Wandsworth
Why Should I Scrap My Car Today?
If you are asking "why scrap my car today?" There are many excellent reasons to do so. To start with if your vehicle is older, it is probably liable to polluting the planet and therefore will high in vehicle tax plus you may need be pay to go in the ULEZ/LEZ zones in London. Secondly, Parking a car in Wandsworth will likely be challenging and costly due to the high population of people in a small vicinity. To add, there is the option of using public transport which is easy to use than using a car due to the reasons stated above.
Furthermore, your car may be prone to failure and could become unreliable due to the age and when trying you try to fix your vehicle you may run into expensive bills for work that is simply not worth it. With all the right reasons to scrap your car why not get in touch with us now and get your car collected today!
What Kind Of Scrap Cars Do You Collect?
Our car collection team collect various different scrap cars regularly.
Damaged vehicles
MOT car failures
Salvage cars
Abandoned vehicles
Insurance write-off cars
Engine broken cars
Unsafe vehicles
Do You Scrap Vans And Other Commercials In Wandsworth?
Clayton Carz, scrap my van Wandsworth will take your any scrap van in any condition for the best price. We offer a top-notch service with speedy collection and best prices paid.
Enter your van details into our online quote and we can give you an offer with free collection and cash paid on collection.
Contact Us Today
Contact Clayton Carz today for a instant scrap car quote. Our drivers are collecting seven days a week covering all of London and Essex. We pay best prices & collect within 48 hours of getting in touch.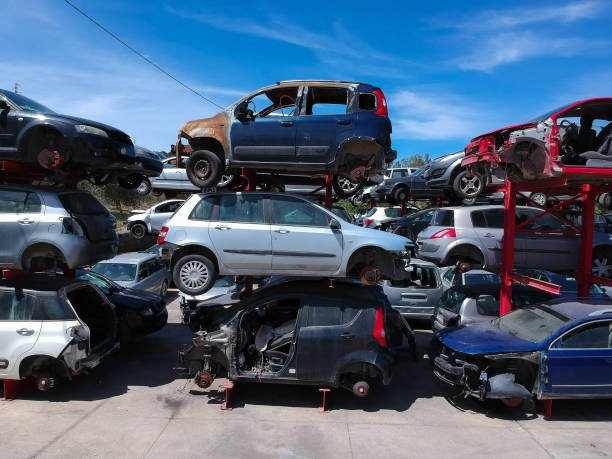 "I was recommended to use this company by a friend and can honestly say they are professional. The paperwork is completed on the spot, I get good cash for my van, and I would highly recommend them."
"Thank you so much for helping me get out of trouble and taking the stress out of scrapping my car. Your service was just amazing, I could not fault them."
"Very helpful guys. It was an easy and stress free process to dispose of my car. The price was great, and the pick up was super quick. I'd recommend using them at any time."
Wandsworth is a borough in the southwest London, and it is the largest suburb of Greater London. Wandsworth is where the River Thames flows into the London area. The part of Wandsworth that was originally inside the old parish of Wimbledon has been independent since 1930, and it has been an urban district since 1894. However, this area now makes up a small proportion of Wandsworth's total land area because much of its land was used for building new council homes during Her Majesty's Government's slum clearance program following World War II.