Scrap Car Recycling
Call 01277 887 223 today or fill out the scrap car form below
Recycling Your Car
So you may ask "what is car recycling?" Here is the definition: A car is recycled by depolluting, dismantling, and destroying it. The process occurs at an Authorised Treatment Facility (ATF) where as much of the car is recovered as possible. Governing the process is the EU's waste directive, which is aimed at reducing the amount of waste arising from cars that have reached their end of life.
Although your vehicle has finished its journey on the road and is considered end of life it can still have a high value to due to parts & metal that can be recycled. The scrap metal is one of the biggest components for making money out of a scrap car followed by the parts of course (engine, catalytic converter, gearbox etc.)
The Scrap Car Recycling Process
The first stage is depollution. This is where all hazardous materials and parts are removed from the vehicle. This is key for keeping the environment safe from hazardous damage.
The next is the dismantle stage. This is where the scrap yard will take parts of the car which are valuable. These can be later sold for parts. The main parts that hold the most value are the:
Engine
Gearbox
Catalytic Converter (These contain precious metals)
Wheels
The final stage of the process is the crushing of the vehicle. The metal shell will then be stacked ready to be sent off.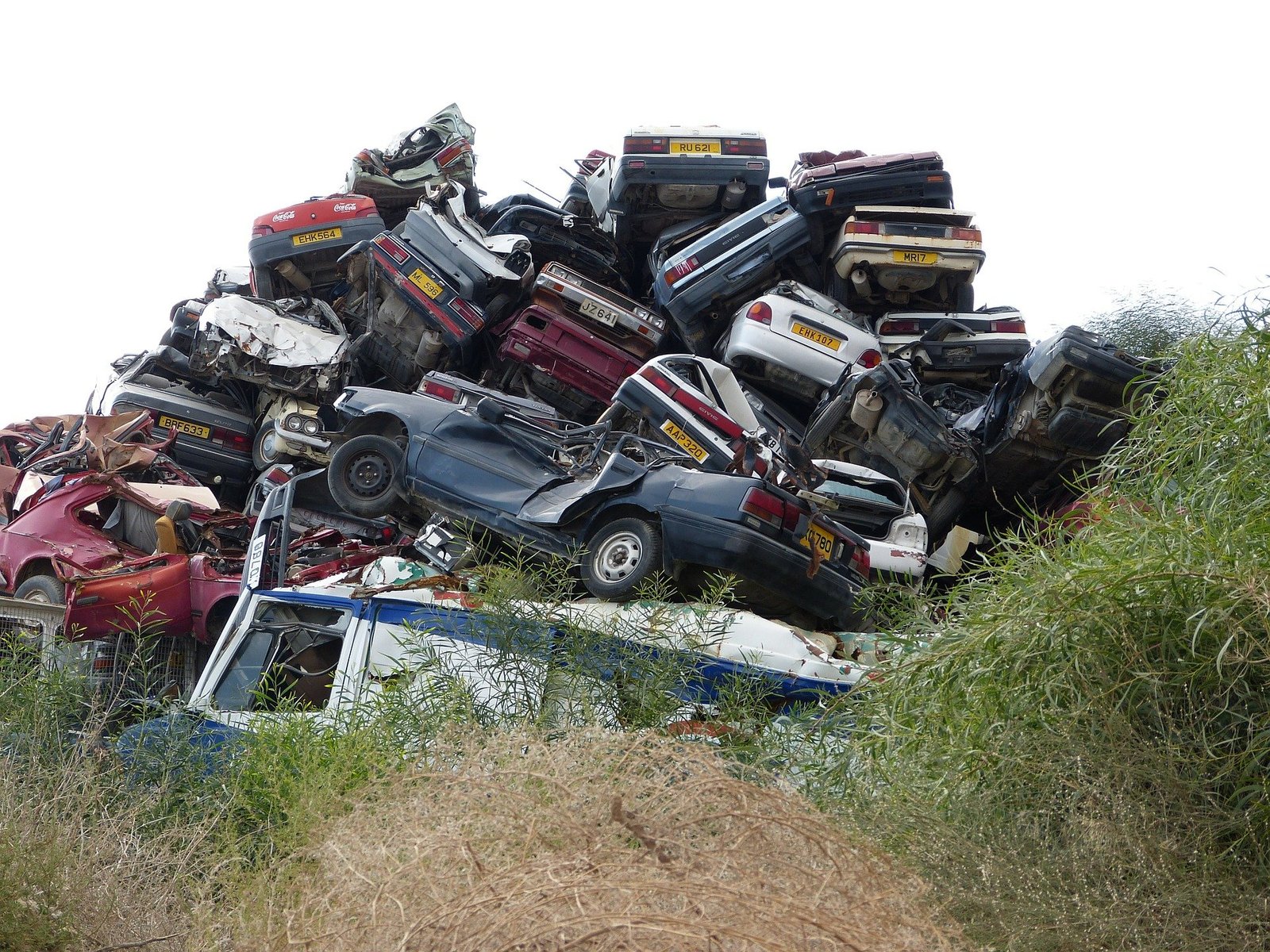 Effortless! Payment and collection hassle-free! Excellent communication from start to finish, especially with the collector. Couldn't be happier."
"Thank you so much for helping me get out of trouble and taking the stress out of scrapping my car. Your service was just amazing, I could not fault them."
Easy to deal with gave me price over the phone and took vehicle away next day would recommend this company also did all paperwork no problems"